Thank you to all who attended our 15th Annual Banquet Celebration in September!

We hope you were blessed by the food, entertainment and testimonies from our teams in the mission field both at home and overseas. If you were unable to attend, you may still watch the video testimonies of those serving abroad by clicking on the below image.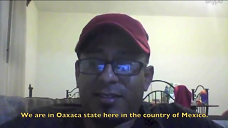 The Vision of The Regeneration Center is to see every person experience the emotional and spiritual healing and freedom offered by Jesus Christ.
Our Mission is to bring healing to the broken-hearted and freedom to those who are trapped by destructive behavior through: 
                                                      -Christ-Centered Teaching
                                                      -Biblical Training  
                                                      -Local and Global Community Partners