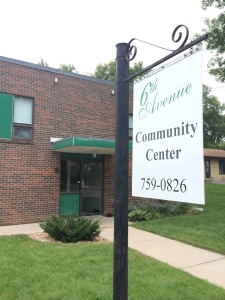 The Regeneration Center, a nonprofit organization incorporated in the state of Minnesota, was established in February of 1982 to minister healing to those trapped by destructive behavior through Christ-centered teaching, Biblical training and local and global Community Partnerships.  (See our Mission Statement)  Previously, The Regeneration Center operated two different residential training homes, counseled numerous people and sponsored seminars with several churches in many different communities.The Regeneration Center is currently active in Biblical training and discipleship in the Alexandria area and has worked with local churches and other ministries to bring Freedom in Christ.  We have worked with Prison Fellowship to train over twenty volunteers for in-prison ministry and mentoring. We have grown to include ministries in Ghana, South Africa, Mexico and Haiti.
The Regeneration Center is a nondenominational Christian organization.  We operate in cooperation with churches to provide ministry resources to the local church community.
We teach that a sincere faith in God, a personal relationship with Him through His Son Jesus and a commitment to His teachings are the primary means of personal growth in faith and character.  (See our Statement of Faith for more information about what we believe and teach.)
The characteristics of The Regeneration Center allow us to be an asset in the Christian community.
We are nondenominational
We are locally based
We work through the local churches in the Lakes Area and around the world
We work with individuals
We focus on practical instruction
We are not affiliated with any particular church, but operate in cooperation with many christian churches to provide ministry resources to the local church community. Since we are based locally, we can understand the unique issues facing the individuals in our community.  We are also readily accessible to the leadership of the local churches.
Because we work so closely with the local churches, our instruction is designed to be a supplement to teaching received through the local church.  Although we always rejoice to see people become Christians through our efforts, our main focus is to help those who have already made a profession of faith and are attending church on a regular basis.
We participate in seminars, but our primary focus is working with individuals in small group environments and in one-on-one situations.
Our programs and curriculum are designed to be practical.  We provide practical instruction by focusing on specific topics.  Our teaching is based on Biblical principles that can be applied on an every-day basis.
We are supported primarily through the tax-deductible donations of those who support our mission and agree with our approach.
It is important that The Regeneration Center be committed to financial stewardship and accountability.  As evidence of this, all expenditures that are greater than one thousand dollars must be approved by the board.  All of our fund raising will be conducted in a low key manner, not to detract from the message of the Gospel of Christ which is the primary purpose for the existence of this ministry.