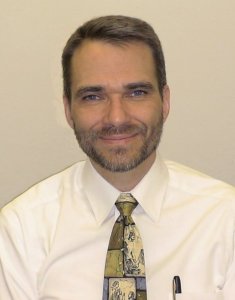 Tory Bjorklund, President
Birth Date: December 25, 1963
Occupation: Computer Consultant
Wife: Naomi Bjorklund
Children: Adele, Charis, Camilla
Years as a Christian: 30+
Tory was born in 1963 into a Christian home. He grew up as the middle child of four boys and one girl. While his first eleven years were generally uneventful, the next eleven were tumultuous.
When he was eleven his parents were separated. Shortly after that he started smoking and then using drugs. After the divorce, when Tory was twelve he moved to Minnesota with his father.
Shortly after his fourteenth birthday Tory left home to live with a farmer about thirty miles from where his father lived. That was the beginning of a downward slide that ended with Tory on the road and destitute.
At the darkest time in his life, while he was facing several criminal charges including two felonies, God broke through to Tory and he cried out to God for deliverance. After struggling for over a year with very little teaching and no discipleship, God lead Tory to Mandan North Dakota. That is where he sat under the teaching of Tom and Sandy Schmidt who invested much time and energy teaching him.
After being delivered from alcohol, drugs and cigarettes, Tory turned his attention to helping others who were caught in the same trap he had experience. He started a residential ministry home called Cross-Life. Cross-Life took in people who were in need of intensive spiritual discipleship and provided a safe environment conducive to growth.
In 1985 Tory moved to Alexandria, MN where he worked with the local Christian TV station and eventually started his own computer consulting business. In 1987 he married Naomi Schonberg. Together they have three daughters, Adele, Charis and Camilla.
Tory has never lost the vision for ministering to people who have been enslaved by sin in much the same way he was. It has been his prayer from the time he left North Dakota, that God would allow him the opportunity to be involved in a ministry such as The Regeneration Center. Upon being introduced to Betty Coleman, he was excited to learn that she shared much of the same vision for ministry. In 1998, after a year of praying together, Betty and Tory established a board in the Alexandria area and began working to establish The Regeneration Center in Alexandria, MN.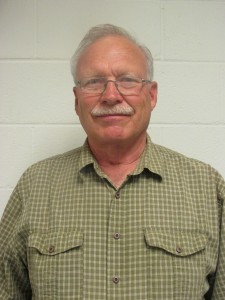 David Schonberg
Birth Date: July, 1946
Occupation: Vegetable Farmer
Wife: Jean Schonberg
Children: Naomi, Nathan, Wanita, Natasha and Noel — All adults.
Years as a Christian: 50+
Dave was born in 1946 into a Christian home. For as long as he can remember he has loved God and wanted to follow Him.
Dave owns and operates a thirty-five acre vegetable farm, providing organically grown produce to his many customers in central Minnesota. He and his wife Jean have many years of experience with sustainable agriculture, solar housing, home schooling and simple church life. They are parents and grand-parents who know the struggle of raising a family and making a living in a very artificial society.
In 1996, one of Dave's friends went to jail on a drunk driving charge. When Dave went to visit him, he was surprised to learn that the inmates were having their own Bible study. They did not have anyone to lead it though, so Dave asked the jail administration if he could come to the jail on a regular basis to lead a Bible study.
Since that time Dave has been involved with a jail ministry. He quickly became aware of the need for a positive environment for many of the new converts who were getting out of jail. So for several years he and his wife have been taking people into their home to disciple them and help them get a fresh start in their new life with Christ.
Dave has been working with The Regeneration Center with passion, to establish a training ministry for those who are seeking God and need the intensive Christian training that would be available through The Regeneration Center.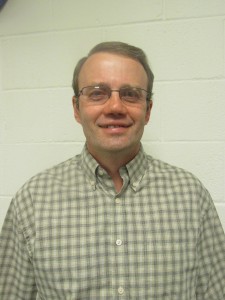 Daniel Miller
Birth Date: January 1962
Occupation: Douglas Machine, Inc.
Children: 4
Years as a Christian: 30+
Daniel Miller was born into a large family in the middle of North Dakota. By the age of 17 he was caught in the many sinful traps of this world. Fortunately however, Christianity was introduced at that time to his family. After a number of his brothers and sisters asked Jesus into their lives, he also joined them as a "soldier of our Lord Jesus Christ."
Dan said after that his "life took a 180 degree turn! I now was putting Jesus first in my life rather than myself and my own selfishness."
At age 24 he married a beautiful Christian lady named Kelly. Six months later they moved to Alexandria Minnesota. Ten months into their marriage their first baby was born. They had three more children over the next nine years. He has been employed by Douglas Machines in Alexandria since 1988.
Dan and his family have known Betty Coleman for about three years. When she first told him about her experiences in Rice Minnesota with The Regeneration Center, it struck a chord in his heart. Dan had worked with Tory in a similar ministry in North Dakota when they were single.
Dan joined The Regeneration Center Board of Directors because he believes there is a big need for this type of ministry in our country today and as he put it "to see this need met in our area is a desire of my heart."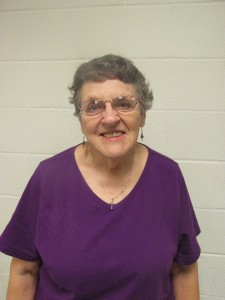 Marlene Graybar, Secretary
Marlene was born December 9, 1932 in Durand, Wisconsin to Earl and Alwilda Dudrey. She had one older brother, Charles, a younger sister, Shirley Larson and a younger brother Ron.
Her father was raised Seventh Day Adventist, her mother was Methodist and because of this difference of religious beliefs there was discord in the family and very little Bible training or church attendance. It was the deepest part of the Depression and there was very little money for even bare necessities and work was hard to find. Family life was full of physical, verbal and other forms of abuse.
Marlene lived in the Durand area until the start of World War II in 1941 when her family moved to Saint Paul, Minnesota, where her father and mother found work. After living three years in Saint Paul they moved out into the country by a lake eleven miles east of Saint Paul. Marlene lived there, with her family for one year. During her high school years she lived in Saint Paul, working for various families for her room and board, rented an apartment the month she turned sixteen and worked at other jobs to support herself while attending high school. She graduated from Harding High School in 1950.
Marlene became a Christian at the age of eighteen at Temple Baptist Church in Saint Paul. However, it was many years before she actually grasped the fact that Jesus needed to be Lord as well as Savior.
Marlene married an unbeliever in 1951. The marriage ended after fifteen years of physical and verbal abuse as well as alcohol and drug use. Her husband died less than three months after the divorce. Marlene has six children; four sons and two daughters.
Marlene has worked twelve years as an Executive Secretary to Vice President and Corporate Contracts Counsel at Control Data Corporation in Bloomington and seventeen years as Secretary to the Superintendent of Schools in Hoffman and West Central Area School. She retired in November 1997 and has lived in Hoffman (in a converted church building) since she moved there with her two youngest sons in 1981. Marlene has been part of Caravan Fellowship for about ten years.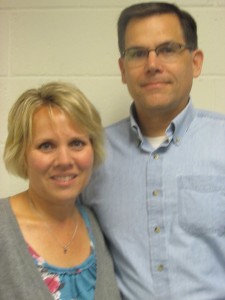 Steve and Tammy Hagtrom
Steve and Tammy were married in 1993 and moved from the twin cities to Alexandria in 1996. Steve grew up in Alexandria and Tammy grew up in Walnut Grove, MN. They have 4 children. Steve is employed in the accounting department at WASP in Glenwood. Steve and Tammy are volunteers for Bread to the Nations and Tammy works part time for The Regeneration Center.
Steve and Tammy and their family attend Catalyst Covenant Church where Steve is active on the leadership team and Tammy is involved with Women's Ministries.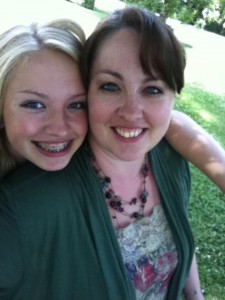 Tricia Loverink
Tricia was born in 1975 in Edina, MN. She moved to the Alexandria area with her parents and three sisters when she was about 5 years old.
They attended New Testament Church faithfully.  She was immersed in a life committed to following Christ but as a young adult  she made many choices that began to move her away from that lifestyle. During this time, she met her soon-to-be husband, Jesse, and shortly before they were married God brought them both to a new relationship with Him.
They married in 1996 and have 4 fantastic children.
They attend House of Prayer church in Alexandria where she is part of the worship team and also the children's ministry team.  She also is blessed to be a part of Celebrate Recovery in Alexandria doing childcare.
They moved to Villard in 2007 and along with several other families began Villard Cornerstone. An organization which is open to kids and their families to come together and have fun, build friendships, and build their community too.