A safe place for kids in the immediate neighborhood to have fun and build healthy relationships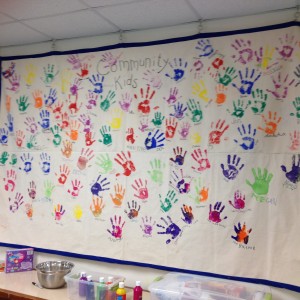 We began the Community Kids program October 2008.  Our goal was to provide kids in the immediate neighborhood with a safe place to have fun. At the Community Center, we encourage the kids to have fun while teaching them how to interact with others in a kind and respectful manner. Every Tuesday and Thursday, we provide friendship, snacks, laughter, and a craft or games. Occasionally, we also take field trips. Past trips include:  a florist shop, a sledding trip, a tour of some small farms, and a trip to a farm to plant tomatoes and have tractor rides.  We are looking to grow our volunteer base in order to: expand the number of days we have activities, offer help with homework, and begin a mentor program.  There is no cost to participating families.  Please contact Rita Lotti at (320) 219-3323 to find out more about the Community Kids schedule.
Statement of Purpose
We believe in the value of every child.  Because of this belief, we want to provide an opportunity for any child from K – 12th grade to have a safe place to have fun and build healthy relationships.  It is our hope that this program will provide a way for these children to recognize their own value, and to develop long lasting friendships.  We believe this will be a positive, life changing experience for all involved.