The Regeneration Center was founded by Betty Coleman in February of 1982. Prior to starting in Alexandria, The Regeneration Center operated two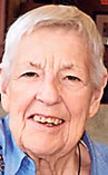 different residential training homes, counseled numerous people and sponsored seminars with several churches in many different communities.
In 1995, Betty and The Regeneration Center board believed that God wanted to move The Regeneration Center to the Alexandria area. She moved here and began to look for people who shared the same vision for ministry.
In 1997 she and Tory Bjorklund began meeting to pray about starting The Regeneration Center in Alexandria. Over the next year others became interested in being involved.
In 1998 a leadership team began to meet twice per month. In May of 1998 a board began to meet regularly.
July 9th 1999 we purchased the farm property in Kensington that housed Betty and served as our corporate office and also served as men's discipleship training home until it was sold in 2002.
In 2005, The Regeneration center merged with Lifeline Counseling which, under the direction of John Johnson, provided Life Skills classes for individuals experiencing life challenges.
In 2007, The Regeneration Center purchased and renovated a building on 6th Avenue East in Alexandria and named it the 6th Avenue Community Center. It is available to the community for events, meetings and seminars.
Currently the Community center is being used for the Community Kids ministry, new to The Regeneration Center in 2008. The Community Kids program was started as a way to provide kids in the immediate neighborhood with a safe place to have fun and experience the love of Jesus.
In 2010, The Regeneration Center went global with the addition of the Audio Bibles Ministry both in Ghana and Mexico.
The Regeneration Center added to their global outreaches in 2012 with Bread to the Nations in Haiti and in 2013, Place of Hope Africa in South Africa.
May, 2014, The Regeneration Center added a business, Opportunity Enterprises, LLC, which offers Life Skills and Vocation Training to individuals who have been recently released from jail or prison.